Australia, New Zealand and Fiji [L46]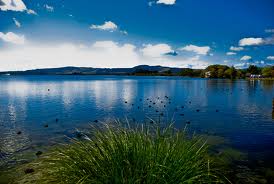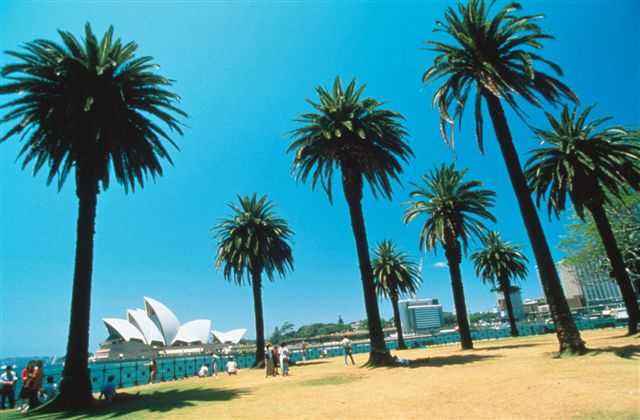 34 Days / 32 Nights -New Zealand: Auckland, Rotorua, Queenstown, Christchurch; Australia: Sydney, Melbourne, Hobart, Alice Springs, Ayers Rock, Darwin, Kakadu, Darwin, Cairns, Brisbane, Red Centre, Great Barrier Reef; Fiji
Explore the two most fascinating countries on the Southern hemisphere - Australia and New Zealand. Experience the Maori culture at Rotorua. Travel to the southern island and visit Queenstown, also known as the Adventure Capital of the World, Mount Cook, and Christchurch.
Cross the Tasman Sea to fly into Melbourne. Tour Philip Island, home of the fairy penguins. Next travel to Hobart, Tasmania, a nature lover's paradise.
Fly to Alice Springs, a town right in the centre of Australia. Alice Springs was established, under the original name of Stewart, as a telegraph station - linking Adelaide and Darwin. A century later it is still a communications and commerce hub, and is now home to a population of approximately 28,000 people.
Travel by deluxe coach to Ayers Rock (Uluru). Uluru has acquired its reputation not just because it is such a unique landform, but also because of the effect the sun has on its colours and appearance. Sunrises and Sunsets cause changes to its colour from browns though oranges, reds to finally grey. The best colour effects occur on overcast days. Additionally the sun casts shadows off the larger and smaller gaps on the rock face which incredibly changes its look almost by the minute.
From there fly to Darwin and spend some time exploring the Kakadu National Park.
Your next vacation stop is Cairns, a modern, sophisticated city, offering access to World Heritage-listed Great Barrier Reef and islands, rainforests and the Australia Outback. Cairns presents a comfortable blend of traditional and modern designs. Stroll past the boutique shops, dine al fresco at an award-winning restaurant, cafe or bar or be inspired at a cultural centre or art gallery.
Finally, spend four days exploring Sydney and the surrounding area, such as the Blue Mountains and Hunter Valley.
Travel Package Features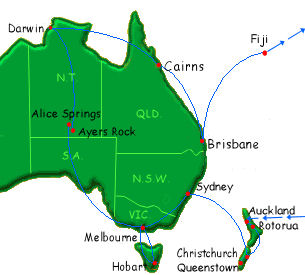 Accommodation - New Zealand: Auckland (2 Nights), Rotorua (2 Nights), Queenstown (3 Nights), Christchurch (2 Nights); Australia: Sydney (3 Nights), Melbourne (2 Nights), Hobart (2 Nights), Alice Springs (2 Nights), Ayers Rock (2 Nights), Darwin (2 Nights), Kakadu (1 Night), Darwin (1 Night), Cairns (4 Nights), Brisbane (1 Night); Fiji (3 Nights)
International Air (Not included in pricing. Please enquire to having pricing included) - Los Angeles to Auckland, Christchurch to Sydney, Brisbane to Fiji, Fiji to Los Angeles
New Zealand Domestic Air - Rotorua to Queenstown
Australian Domestic Air - Sydney to Melbourne, Melbourne to Hobart, Hobart to Alice Springs, Ayers Rock to Darwin, Darwin to Cairns, Cairns to Brisbane
Shuttle Transfers - Auckland Airport to Accommodation, Rotorua Accommodation to Airport, Queenstown Airport to Accommodation, Christchurch Accommodation to Airport, Sydney Airport to Accommodation (Return), Melbourne Airport to Accommodation (Return), Alice Springs Airport to Accommodation, Darwin Airport to Accommodation (Return), Cairns Airport to Accommodation (Return), Brisbane Airport to Accommodation (Return)
Day Tours (Included) - New Zealand: Auckland: Bay of Islands, Deluxe Coach Tour to Rotorua, Queenstown: Gondola Ride, Doubtful Sound, Deluxe Coach Tour to Christchurch, Christchurch: Alpine Safari; Australia: Sydney - Opera House, Harbour Cruise Express; Melbourne: Philip Island and Penguin Parade; Hobart: Tour of Port Arthur; Alice Springs: Deluxe Coach Tour to Ayers Rock; Ayers Rock: Uluru Tour Pass; Darwin: Overnight tour of Kakadu, Art Sites & Wildlife; Cairns: Wildlife Dome, Great Barrier Reef Cruise
All other tours are optional and not included
F.I.T (Free and Independent Travel, i.e. this is not an organised group tour)
Electronic Travel Authority (VISAs) is an additional US$15 per person
Travel Package Detailed Itinerary
(Day 1) - International Flight from Los Angeles to Auckland

Travel to New Zealand on your Vacation. After departing from Los Angeles you will be provided with an evening meal. You can relax, have a drink, watch a movie, review your itinerary or just rest. You will be given breakfast before landing in Auckland, New Zealand (you lose one day crossing the International Date Line but don't worry you'll catch it up again on your return flight to the USA)

Your international flight is equipped with the latest entertainment features of any Airline. The overnight flight to New Zealand can be a good opportunity for sleeping or to watch the latest movies after your evening meal.

Please confirm with the airlines at Check-in that they have all your Frequent Flyer information on record.

(Day 2) - Shuttle Transfer from the Airport to your Hotel

Travel by shuttle from the Airport to your vacation accommodation in Auckland, New Zealand.

Please note: For airport transfers - 2 suitcases per person, extra pieces may be charged at $5.00 per piece. Surfboards, Bicycles etc - $5.00 each.

(Days 2-4) - 2 Nights Accommodation in Auckland

Travel to your accommodation in Auckland, New Zealand, where you will be staying whilst on vacation for 2 nights.

Auckland is a vibrant and cosmopolitan city, regularly voted one of the best lifestyle cities in the world– renowned as that 'City Of Sails.' Dramatic landscapes and seascapes provide a diverse playground in which a compelling range of attractions are available. Visitors come to enjoy an array of exciting entertainment, leisure, culture and dining possibilities in New Zealand's largest city.


Optional Day Tour (Not Included) - America's Cup Racing Experience

The America's Cup Sailing Experience, offer the unique opportunity to sail on these grand prix racing machines!

<iframe width="225" height="127" class="alignleft" src="http://www.youtube.com/embed/HJkl03eCs1s" frameborder="0" allowfullscreen></iframe>

Enjoy two hours as passengers become the crew and are encouraged to take the helm, exert energy on the grinders or simply sit back and enjoy the action as we sail down the Auckland Harbour. The trip suits people of all experiences and abilities and is the perfect activity in Auckland, 'City of Sails'.

WINTER SCHEDULE - APRIL 1ST TO SEPTEMBER 31ST 2014
Departs: 1pm daily

Age Restrictions: Children under the age of 10 yrs not permitted
Weather Restrictions: Sailings subject to weather conditions

Upgrade Available: 3 Hours Match Cup Race (extra cost) - Not Available from April-October.

Insider's Tip - Auckland Explorer Bus

The Auckland Explorer Bus is a hop on, hop off sightseeing tour visiting Auckland's big attractions, with full commentary.

This unique city tour through Auckland departs from the Ferry Building (End of Queen St) every 30 minutes starting at 9:00am, with the last round-trip service departing at 4:00pm (Winter Times on the hour only). You can get on or off at any of the stops on the route. Your ride on the Explorer Bus will take you to some of Auckland's major attractions, including Holy Trinity Cathedral, Mt. Eden, and the Sky Tower. You determine the length of your tour. With no stops, your ride will take approximately one hour. We encourage you to get off the bus and visit the attractions that interest you. The Auckland Explorer operates 365 days of the year, but attractions may not be opened on main public holidays. Tickets can be purchased the day of for $40 NZD for adults and $15 NZD for children (4-16 years of age).

For additional information, please visit: http://www.explorerbus.co.nz

(Day 3) - Bay of Islands Day Tour (Lunch included)

Marvel at spectacular coastal scenery including the Hole in the Rock, Cathedral Cave and the inner islands while aboard a luxury catamaran. Also see the historic Waitangi Treaty House and a 'waka' (Maori war canoe).

Travel north over the Auckland Harbour Bridge and enjoy spectacular rural & coastal scenery enroute to the Bay of Islands via Hibiscus Coast and Whangarei. Bay of Islands is one of the most picturesque and popular vacation sites in New Zealand and was the site of the earliest contact between the indigenous population and European settlers. Take a trip into the past and visit such historical places as the Waitangi Treaty House, see a traditional Maori Meeting House and a huge 'waka' (war canoe), Captain Cook Memorial Museum, Flagstaff Hill and the oldest building in the country (Kemp House) along with the oldest Church. In the early afternoon at Cape Brett, board a luxury catamaran for your cruising adventure through game fishing waters as you cruise past the Cape Brett lighthouse to the famous 'Hole in the Rock'. The excitement grows as you make a passage through the Hole and then continue on to the majestic Grand Cathedral Cave. On your return journey relax and enjoy subtropical paradise views with your favourite drink as you meander through the inner islands back to Cape Brett which are world renowned deep sea fishing grounds where porpoise (dolphins) and schools of fish are frequently seen. With the Bay of Islands' combination of great fishing, diving, sailing and other water sports with some of New Zealand's most significant historic sites you will be sure to have fun!

Includes: Pickups from accommodations, admission to Waitangi Treaty House, a Cape Brett cruise and boxed lunch.

Photo Credit: Destination Northland


(Day 4) - Rotorua Day Tour (ends in Rotorua)

On your vacation travel by deluxe luxury coach to the Waitomo Glow-Worm Caves and the spectacular geothermal regions of Rotorua, New Zealand.

DEPART AUCKLAND: Travel the main Southern Highway through small rural townships steeped in early pioneer history. Your host serves morning tea during this sector.

WAIKATO: Travel through New Zealand's largest dairy and sheep farming province. Travel the outskirts of Hamilton City via the small farming settlements towards the King Country, birthplace of the Maori Monarchy.

WAITOMO GLOW WORM CAVES: Join a guided tour through this world-famous cave formation, climaxed by drifting silently in a boat through a glow worm cavern lit up with thousands of tiny glow worm lights.

LIGHT LUNCH: Served on-board as we make our way to Rotorua through magnificent rural farmland with its vast numbers of grazing animals.

ROTORUA: New Zealand's highest city, 305 meters (1000 feet) above sea level, located inside the rim of a volcanic crater. An area of great geothermal activity. We visit the following attractions:

AGRODOME FARM TOUR: An introduction to New Zealand farming, with a 45-minute tour of an authentic working farm in all-weather, all-terrain vehicles. Watch a sheep being shorn and hand-feed the animals.

LAKE ROTORUA: Drive through the foreshore park past the hundreds of ducks and swans. Then through the beautiful historic Government Gardens.

TE PUIA INSTITUTE (MAORI ARTS & CRAFTS AND WHAKAREWAREWA THERMAL RESERVE): One of Rotorua's most famous attractions. See woodcarving, weaving displays, Maori village and the thermal valley with the famous Pohutu Geyser, fumaroles, colourful silica deposits and boiling mud pools.

This tour ends in Rotorua

(Days 4-6) - 2 Nights Accommodation in Rotorua

Located on the shores of picturesque Lake Rotorua with commanding views over the lake and surrounding hinterland, your 2 night accommodation is just a few minutes stroll to the city centre.

Your 4 star accommodation features the best of everything in Rotorua! The spa and fitness club have combined the benefits of the areas geothermal waters, culture and relaxation to enhance a holistic sense of wellbeing. Take some time to experience the Matariki Cultural Centre and encounter the warmth and spirit of the Maori people.

Upgrade Available (extra cost):
Lake View Room

Image Credit: Tourism New Zealand

(Day 5) - Free Day to Explore

Free time to rest, relax or explore.



Optional Day Tour (Not Included) - White Isle Helicopter Flight

Land on and explore an active volcano!

Your helicopter flight takes you north over Hell's Gate Thermal Valley to the Pacific Ocean coastline and the active volcano of White Island. Land at the crater's rim and spend approximately one hour on a guided walk of this fascinating natural attraction. Experience the volcanic fury of the main crater, view sulphur deposits, and the remains of the old sulphur mine.
Allow 3 hours

Photo Credit: Tourism New Zealand

Insider's Tip - History awaits you in Rotorua

Learn about Rotorua's fascinating history and culture.

A town full of natural wonders and evidence; discover the interesting history of Rotorua. The Buried Village once known as Te Wairoa, destroyed by the eruption of Mt Tarawera in 1886, today serves as a living museum where visitors can experience this unique piece of New Zealand history. The excavated site, the only one to be open for public viewing in New Zealand, offers a first hand insight into the devastation, chaos and mayhem that transpired on the night Mt Tarawera erupted. Also visit the place where great stories began at the Rotorua Museum of Art and History. With its rich history and culture, it is easy to discover the essence of Rotorua in its people, culture and volcanic landscape.


Insider's Tip - Explore Geothermal Wonders

Take a breath as you marvel at Mother Nature in Rotorua...

Find out how the world began, with a visit to Waimangu Volcanic Valley, where in geological terms was created just this morning! Flying Pan Lake, the world's largest hot water spring; Inferno Crater with its mysterious geyser action; and Cathedral Rocks with vent billowing clouds of steam and more will be a photographic wonderland. Set amidst a landscape of erupting geysers, hot thermal springs and bubbling mud pools visit the authentic, living thermal village since 1863 of Whakarewarewa! Then see the unique lifestyles of a natural Maori village, filled with bubbling mud pools and mineral springs and the awesome powers of the 'Pohutu' and 'Prince of Wales Feathers' geysers. With so many natural wonders, Rotorua will inspire abundant moments of awe!

(Day 6) - Shuttle Transfer from your Hotel to the Airport

Travel by shuttle from your vacation accommodation in Rotorua, New Zealand, to the Airport.

Please note: For airport transfers - 2 suitcases per person, extra pieces may be charged at $5.00 per piece. Surfboards, Bicycles etc - $5.00 each.

(Day 6) - New Zealand Domestic Flight, Rotorua to Queenstown

Travel within New Zealand by domestic air from Rotorua to Queenstown (South Island).



(Day 6) - Shuttle Transfer from the Airport to your Hotel

Travel by shuttle from the Airport to your vacation accommodation in Queenstown, New Zealand.

Please note: For airport transfers - 2 suitcases per person, extra pieces may be charged at $5.00 per piece. Surfboards, Bicycles etc - $5.00 each.

(Days 6-9) - 3 Nights Accommodation in Queenstown

Travel to your accommodation in Queenstown, New Zealand, where you will be staying whilst on vacation for 3 nights.

Your vacation accommodation is located near the shores of Lake Wakatipu, and only 3 minutes drive from the centre of town. The hotel features rooms most of which have spectacular views over the lake and the remarkable mountain range. Facilities include a range of hotel amenities that invite those who want to relax from their travel. These include an outdoor swimming pool, spa, sauna, gymnasium, restaurant, bar, conference rooms and a ski and boot drying room. A convenient shuttle service to the town centre is also available. Travel and explore the surroundings by visiting New Zealand's Milford Sound, Central Otago Wineries. For the nature lover, maybe enjoy a nice stroll on walking trails that meander along the lakes shores. In the evening perhaps dine whilst enjoying a Maori Concert and see powerful performances of The Haka and other songs of New Zealand custom.

Upgrade Available (extra cost):
Lake View Room

(Day 6) - Day Tour - Gondola Ride over Queenstown

One of the first sights to captivate visitors to Queenstown is the distinctive outline of the Skyline complex high above town.


<iframe width="225" height="127" class="alignleft" src="http://www.youtube.com/embed/1iQPRGL4SfM" frameborder="0" allowfullscreen></iframe>

Located an easy 5 minute walk from central Queenstown and exclusively accessed by scenic gondola, Skyline Gondola, Restaurant & Luge is a must-see attraction during your visit to Queenstown, New Zealand. The best views in the region are found here spread out in a spectacular 220 degree panorama, with breathtaking views of Coronet Peak, The Remarkable mountain range and across Lake Wakatipu to Cecil and Walter Peaks. It's truly magnificent and awe-inspiring!

Of course there's more to do than just admire the view! Enjoy a dinner or relax in the bar in the Skyline Restaurant. Casual dining is also available during the day in the Cafe. Thrillseekers can hurtle down the winding downhill Skyline Luge - it`s the fastest fun on wheels! or maybe take in the challenge of AJ Hackett`s Ledge Bungy or Swing, or take off on a tandem parapente flight. Various walking tracks can also be accessed from Skyline, from an easy 30 minute walk to a full day hike.

(Day 7) - Day Tour - Doubtful Sound

When you discover Doubtful Sound you will be struck by its silence, a silence broken only by birdsong, or maybe the rushing of a distant waterfall.

The beauty and isolation of Doubtful Sound are so compelling that it's difficult to believe you were in civilisation just a few hours earlier.

A day excursion into this pristine fiord begins with a cruise across beautiful Lake Manapouri to West Arm. You will then board a coach and travel the sub-alpine road over Wilmot Pass, pausing along the way to experience the dense Fiordland rainforest and view Doubtful Sound glistening far below.

On arrival in Doubtful Sound, board our spacious catamaran Patea Explorer for a three-hour cruise through some of the fiord's most stunning scenery. Throughout the cruise, a specialist nature guide provides commentary, answers questions and points out highlights.
Wildlife sightings are common in Doubtful Sound. Fur seals bask on rocky outcrops and the fiord's resident pod of bottlenose dolphins are often seen roving through the deep, dark waters.
A day excursion to Doubtful Sound also includes a visit to one of New Zealand's major sources of sustainable hydro-power - the Manapouri Underground Power Station.


*A picnic lunch can be pre-ordered before your tour for an additional cost. There is also a selection of cafe food aboard the vessel for purchase.

(Day 8) - Free Day to Explore

Free time to rest, relax or explore.



Optional Day Tour (Not Included) - TSS Earnslaw

Relive the elegance of bygone days with a 1.5 hour cruise aboard a vintage steamship.

<iframe width="225" height="127" class="alignleft" src="//www.youtube.com/embed/fvMBLB5tDfI" frameborder="0" allowfullscreen></iframe>

What better way to view the magnificent scenery around Lake Wakatipu (Queenstown) than by taking a cruise a board the last remaining coal fired passenger carrying vessels operating in the southern hemisphere.Affectionately known as the Lady of the Lake, this vessel has a special place in the hearts of Queenstown people. She has been transporting goods to remote settlements and conveying passengers on beautiful Lake Wakatipu since 1912.

Photo Credit: Real Journeys

Optional Day Tour (Not Included) - Walter Peak Farm

Take a scenic cruise aboard TSS Earnslaw to Walter Peak High Country Farm.

<iframe width="225" height="127" class="alignleft" src="http://www.youtube.com/embed/xFA_n_7Rgn0" frameborder="0" allowfullscreen></iframe>

Relive the elegance of turn-of-the-century travel with a cruise aboard the vintage steamship TSS Earnslaw, the only coal fired passenger carrying vessel still operating in the southern hemisphere. Affectionately known as the "Lady of the Lake", the TSS Earnslaw has a special place in the hearts of Queenstown people. She has been transporting goods to remote settlements and conveying passengers on beautiful Lake Wakatipu since 1912. What better way to view the magnificent scenery than by taking a cruise a board the TSS Earnslaw?

Walter Peak High Country Farm, on the western shores of beautiful Lake Wakatipu, provides visitors with the opportunity to relax and experience New Zealand high country life. Experience rural New Zealand as we take you on a walking tour of the farmyard. You can help feed the sheep and get close to the red deer and Scottish Highland cattle. Watch the sheep dogs in action rounding up a mob of ewes, watch a sheep being shorn and maybe try your hand at spinning wool. Alternatively, saddle up for a horse trek across the stunning countryside. A BBQ lunch is cooked on the terrace in front of the Colonel's Homestead overlooking Lake Wakatipu. The BBQ is served either on the terrace or inside the Homestead (dependant upon weather).


Optional Day Tour (Not Included) - Dart River Safari

This jet boat adventure offers your senses a feast of spectacular natural beauty on a journey into the wilderness of a World Heritage area.

<iframe width="225" height="127" class="alignleft" src="http://www.youtube.com/embed/_-ziViF6h24" frameborder="0" allowfullscreen></iframe>

Your day begins with 1.5 hour journey on a jet boat through the Dart's river system. You'll be surrounded by beautiful snow-covered peaks, hidden valleys & waterfalls. Your day includes a guided walk (30-40 minutes) along the 'Heritage Trail' at Paradise. Your guide will provide you with informative & entertaining commentary about the ancient native beech forest. The forests of this region sit within a World Heritage Area, one of the only natural sites of its kind that is accessible to the public. Your guide details the fascinating history of this area from the days of Gondwanaland, to quests by Maori for prized pounamu, to the present day efforts of New Zealand's department of conservation for the preservation of the area. The day ends with a 4WD coach drive along a scenic back road. You will be entertained with stories of the countryside. On the ride home you will stop to view the scenery made famous by Peter Jackson in 'The Lord of the Rings' trilogies.

(Day 9) - Queenstown to Christchurch Deluxe Coach Tour (via Mt. Cook)

Visit Mount Cook National Park and experience the beauty of this Alpine area dominated by Australasia's highest peak before continuing on to Christchurch.

Your coach tour begins in Queenstown and ends in Christchurch

Depart Queenstown which sits on the shores of beautiful lake Wakatipu.

On your arrival to Mount Cook you'll have lunch at a village cafe (own arrangements), or explore the walks in and around the village (1 hour approximate).

At Lake Tekapo your have a spectacular sight on clear days of the Southern Alps at the far end of the lake.

Full Day Tour
Fare includes: Selected Hotel/Motel pickups, coach and tax.

Photo Credit: Tourism New Zealand

(Days 9-11) - 2 Nights Accommodation in Christchurch

Travel to your accommodation in Christchurch, New Zealand, where you will be staying whilst on vacation for 2 nights.

Your 4 Star vacation accommodation in Christchurch, located on New Zealand's South Island, offers a stylish boutique hotel, just metres from Cathedral Square, major business houses, convention facilities and prime attractions. The city, also known as the "Garden City" offers many opportunities to either rest from your travel or explore the city. Consider traveling to Arthur's Pass National Park, which has an incredible diversity of flora and landscape. Experience a breathtaking journey aboard the TranzAlpine Train winding its way through New Zealand's magnificent Waimakariri Gorge.

(Day 10) - Alpine Safari Day Tour

On your vacation travel by deluxe coach across the Canterbury Plains to the Waimakariri Gorge on New Zealand's South Island.

<iframe width="225" height="127" class="alignleft" src="http://www.youtube.com/embed/a_izlKFXolI" frameborder="0" allowfullscreen></iframe>

Participate in a vacation adventure that won't be forgotten soon. Spray jackets, hats and lifejackets are issued to each passenger before boarding the jet-boat for a ride up one of New Zealand's major snow-fed rivers. Weave in and out of rock faces, white water rapids and high walled rock canyons. From the headwaters of the Waimakariri Gorge you will then travel by four wheel drive through a backcountry tour enroute to Te Kowhi Country Café (lunch). After lunch travel to Arthur's Pass. Your return journey is on the famous TranzAlpine train which is rated one of the top six train journeys in the world. Travel through numerous tunnels, viaducts, river canyons and the rainforest of the Arthur's Pass National Park.

(Day 11) - Shuttle Transfer from your Hotel to the Airport

Travel by shuttle from your vacation accommodation in Christchurch, New Zealand, to the Airport.

Please note: For airport transfers - 2 suitcases per person, extra pieces may be charged at $5.00 per piece. Surfboards, Bicycles etc - $5.00 each.

(Day 11) - International Flight, Christchurch to Sydney

After departing from Christchurch, this short International Flight takes you overseas to Sydney, Australia.



(Day 11) - Shuttle Transfer from the Airport to your Hotel

Travel by shuttle from the Airport to your vacation accommodation in Sydney, Australia.



(Days 11-14) - 3 Nights Accommodation in Sydney

Travel to your accommodation in Sydney, Australia, where you will be staying whilst on vacation for 3 nights.

Embrace Sydney's best location with this four star vacation accommodation ideally nestled in the heart of the city. Overlooking Wynyard Park you will enjoy this icon of time-honored tradition, warm hospitality and friendly personal service. Just a short stroll away from many famous attractions including the Sydney Opera House, The Rocks, Sydney Harbour Bridge, Darling Harbour, The Royal Botanical Gardens and more. You will love the luxury of the close accessibility to public transportation including light rail access, train station, the bus system and nearby Circular Quay which will allow you to see much more of Sydney and surrounds. Featuring: 446 elegantly appointed guest rooms and suites, 2 restaurants, 4 bars, indoor heated pool, sauna, spa, and gymnasium. Amenities: air conditioning, daily maid service, fridge, iron & board, radio channels, shower, coffee & tea, ensuite bathroom, hair dryer, shaving adaptor, sprinklers, smoke detectors, television, telephone, internet access (broadband), data port, wake up calls, mini bar, and 24 hour room service. With all this and more take time out to experience the wonders of Sydney while enjoying all your accommodation has to offer.

Upgrade Available (Upon Request): Stunning 5 Star Property - Fees Apply

(Day 11) - Day Tour - Sydney Opera House

On your vacation participate in an inspiring tour of the opera house in Sydney, Australia.

<iframe width="225" height="127" class="alignleft" src="//www.youtube.com/embed/C2UPo8f7EpE" frameborder="0" allowfullscreen></iframe>

This one hour tour outlines the intricate and controversial history of the Sydney Opera House along with details of the unique design of this architectural masterpiece. You will visit a number of the six performance venues, including the magnificent wood paneled Concert Hall and the Opera Theatre as well as the new Utzon room. You will also visit the glass enclosed northern foyer areas which boast spectacular views of Sydney Harbour - a perfect photo opportunity.

Upgrade to Opera House Tour & Tasting Plate Available

(Day 11) - Day Tour, Harbour Cruise Express Pass (Hop on, Hop off)

On your vacation explore Darling Harbour in Sydney, Australia with this unlimited full day pass, or take the 1 1/2 hour round trip cruise and see all the main harbour sights with commentary.

<iframe width="225" height="127" class="alignleft" src="//www.youtube.com/embed/Amtpkm4_zKY" frameborder="0" allowfullscreen></iframe>

Hop On and Hop Off at up to seven famous harbour attractions with this unlimited full day pass, or simply take the 1 1/2 hour round trip cruise and see all the main harbour sights with commentary.

The Harbour Express stops at the following tourist attractions:
Fort Denison: The historic island and cafe in the middle of Sydney Harbour.
Taronga Zoo: Discover Australia's amazing wildlife including koalas, platypus and kangaroos.
Shark Island: This island national park is the perfect destination for a BYO picnic lunch, complete with a small beach area for swimming.
Watson's Bay: Home of Doyle's famous seafood restaurant and only a short walk to beautiful harbour swimming beaches, HMAS Watson and headland parks.
Luna Park: Sydney's famous fun park with rides and games, or walk across the Harbour Bridge from Milsons Point station.
Darling Harbour: Aquarium & Wildlife World, Australian Maritime Museum, shops, restaurants and only a short stroll or Monorail to Sydney Tower, Star City Casino, Powerhouse Museum and China Town.
Circular Quay: The Rocks historic precinct, weekend markets, Opera House, Royal Botanic Gardens and Harbour Bridge pylon.
(Additional Fees apply for Park Entry to Fort Denison, Shark Island & Taronga Zoo).

Insider's Tip - Sydney Explorer Bus

The Sydney Explorer is a Hop On, Hop Off, sightseeing bus that takes in 27 key landmarks of the inner city (Opera House, Darling Harbour) and eastern beaches (Coogee and Bondi).

<iframe width="225" height="127" class="alignleft" src="//www.youtube.com/embed/EIXTcnvZL40" frameborder="0" allowfullscreen></iframe>

This unique city tour through Sydney departs from Circular Quay every 20 minutes starting at 8:40am, with the last round-trip service departing at 5:20pm. You can get on or off at any of the stops on the route. After traveling through some of Sydney's most exclusive residential areas, the tours take in some of Sydney's most spectacular coastlines and beaches. The bus travels every day along a 30km route and makes numerous stops. The bus trip takes 2 hours to complete the whole journey (with no stops). Buy your tickets onboard ($40 AUD for Adult ticket). Use your ticket stub to get amazing discounts at each stop location. Please Note: Sydney Opera House is one of the stops if you would like to do the Explorer on the same day as your Opera House tour.

For additional information, please visit: http://www.city-sightseeing.com/tours/australia/sydney.htm#tourlandingposition

(Days 12 & 13) - Free Days To Explore

With Sydney at your fingertips, take the chance to explore the Darling Harbour area at your leisure, which is a modern collection of Shopping Malls, Parkland, Restaurants and Harbour Front activities.

Walk to Circular Quay and catch a ferry to our wonderful harbour-side Taronga Park Zoo, or to the lovely tree-lined beach suburb of Manly. If visiting on a weekend then go to the Rocks Market and shop for local Arts, Crafts & unique Australian Souvenirs.

Optional Day Tour (Not Included) - Blue Mountains and Australian Wildlife

On your vacation, discover the spectacular Blue Mountains and see native wildlife Explore World Heritage-listed Blue Mountains National Park, located outside of Sydney, Australia.

Discover the spectacular World Heritage listed Blue Mountains and see native wildlife. Stretching for over one million hectares, the Blue Mountains is an inspiring mix of rainforest, canyons, tall forests and heathlands, truly one of Australia's natural one wonders.

Your first stop is at Echo Point where you can view the famous Three Sisters rock formation and hear the ancient Aboriginal legends of this impressive rock formation.

Visit the Waradah Aboriginal Centre and expreience Aboriginal song, dance, didgeridoo and culture.

Next, arrive at Scenic World where you will have free time to join the optional rides or grab some morning tea and enjoy the amazing views (own expense).

Discover Leura village, a delightful blend of groomed gardens and quaint shops. Enjoy free time to wander the streets of Leura and enjoy a delicious two course cafe style lunch at the Loaves and Dishes.

Next, experience an afternoon encounter at Featherdale Wildlife Park and have your photo taken with a cuddly koala, see kangaroos, wombats, dingoes and cute little penguins. Full Day Tour.

Depart approximately 8:00 AM, return at approximately 5:45 PM.

Upgrade to small group touring available - please inquire


Optional Day Tour (Not Included) - Hunter Valley Winetaster

Winery Tour in the Hunter Valley.

Departs Monday, Wednesday, Friday & Sunday in the morning (Full Day Tour). Credited with being one of the premier wine regions in the world, let us tempt your taste buds as we showcase 3 of the regions best wineries. We meander through the majestic Hunter Valley and include wine tasting at Wyndham Estate, McGuigans and McWilliams Mt Pleasant winery. Take the time to refresh your palette with local cheeses (own expense) or browse the quaint little gift shops of Wollombi. A delicious steak and vegetables lunch with damper (aussie bread) is included whilst you sit back and enjoy learning the "tricks of the trade". Partake in a tour of the wine making process. (Vegetarian meals available). Return to Sydney late afternoon. Evening Free.

Operates Tuesday, Wednesday, Friday & Sunday only.

Upgrade to small group touring available - please inquire

Photo Credit: Destination New South Wales

Optional Day Tour (Not Included) - BridgeClimb Adventure

On your vacation climb the famous Harbour Bridge in Sydney.

<iframe width="225" height="127" class="alignleft" src="//www.youtube.com/embed/K3S2LoLgx2g" frameborder="0" allowfullscreen></iframe>

Achieve exhilaration and personal satisfaction as you climb the Sydney Harbour Bridge. For approximately two hours you, along with 11 other eager climbers and a climb guide, weave through catwalks, climb up ladders and then arrive at the most spectacular point of all - the upper arch climb. The steady incline to the upper arch leaves you free to focus your attention on your Sydney experience, with opportunities for 360 degree views of Sydney, including east to the ocean, west to the mountains and the harbour city surrounds. It is at this point that you not only have a bird's eye view of the beautiful Sydney Harbour and the city, but have the exhilaration of the truly rewarding experience of reaching the top to the Harbour Bridge in Sydney, Australia. When you reach the top you will have a sense of achievement that you'll remember forever - you've conquered an Australian icon recognised the world over! No other Sydney tourist attraction can give you this feeling of standing at the top of the world, with the Harbour spread before you. All climbers will be issued a complimentary photograph of your climb group.

Photo Credit: Bridgeclimb Sydney

Insider's Tip - The Rocks

Located on the Harbour just a stroll away from the Opera House and the Harbour Bridge is the place where Sydney itself began, The Rocks!

<iframe width="225" height="127" class="alignleft" src="//www.youtube.com/embed/5usMxoE1s_U" frameborder="0" allowfullscreen></iframe>

Amidst the hustle and bustle of the Business District, this unique village features a centre with more than 70 shops, boutiques and galleries with everything from hand-made puppets, vintage clothing and accessories, antiques, art supplies, jewelry and some of Australia's finest arts and crafts.

If hunger takes over there are a myriad of places to eat, from some of the finest restaurants to quaint cafes and casual eateries with many offering stunning views of the Opera House and Harbour Bridge. If quenching a thirst is what you're after don't forget to stop off at one of the 13 Heritage pubs serving local wines and beers!

On Saturdays and Sundays, be sure to check out the market held at the northern end of George Street. Perfect for gifts and souvenir shopping, it has more than 150 stalls selling quality crafts, home wares, jewelry and Australian-designed goods, all under a unique sail-like canopy.

With the transport to The Rocks serviced by the Explorer and just a five minute walk from the Circle Quay it is easy to get here. The Sydney Visitors Centre on the corner of Argyle & Playfair Streets at The Rocks: open 9.30am - 5.30pm every day of the year (except Christmas Day and Good Friday). Opening hours may vary on some public holidays.

Photo Credit: Tourism New South Wales

Insider's Tip - Opal Shopping

View the world famous black opal, the 'Aurora Australis', valued at 1 Million Dollars; with the opportunity to bring home the colors of Australia with a beautiful piece of opal jewelry.

Australia is known as the country of origin for this splendid stone with 95% of the world's precious gem opal found in exclusively in Australia. Australian opal displays all the colors of the rainbow and holds a spectrum of colors found in nature, fire, the ocean and more. It is these contrasts that make opals a truly fascinating and unique gemstone with no two opals appearing exactly the same. In the Middle Ages the Romans considered opal a stone that could provide great luck, as it was believed to possess all the virtues of Emeralds, Sapphires and Ruby's.

Share this unique experience and be educated about Australian Opal at Altmann & Cherny. Established in 1948 with hopes of sharing this unique gemstone with the world, they have built a reputation of excellence with 3 generations actively involved the families are considered leading opal experts. Please visit them at:

18 Pitt Street
Sydney, NSW
Telephone: 61 2 9251 9477

(Day 14) - Shuttle Transfer from your Hotel to the Airport

Travel by shuttle from your vacation accommodation in Sydney, Australia, to the Airport.



(Day 14) - Domestic Flight from Sydney to Melbourne

Travel within Australia by domestic air from Sydney to Melbourne.



(Day 14) - Shuttle Transfer from the Airport to your Hotel

Travel by shuttle from the Airport to your vacation accommodation in Melbourne, Australia.



(Days 14-16) - 2 Nights Accommodation in Melbourne

Travel to your accommodation in Melbourne, Australia, where you will be staying whilst on vacation for 2 nights.

Your 4 Star vacation accommodation is located in the heart of Melbourne, Australia. Its suites are equipped with kitchenettes, air conditioning, and ensuite bathrooms. Most are facing on to the hotel's private European style courtyard. The vacation accommodation is close to Chinatown. Or perhaps stroll to the Southern Cross Station and travel by tram throughout the city. For the less adventurous, Melbourne is the perfect launching pad for day tours to such places like Phillip Island and Penguins, or perhaps the Great Ocean Road.

(Day 14) - Philip Island and Penguin Parade

Phillip Island is home to an astounding array of wildlife, including Australia's largest fur seal colony, the little penguins and cuddly koalas. Enjoy getting close to koalas and kangaroos before joining the little penguins at dusk, as they emerge from the surf and waddle to their burrows.

<iframe width="225" height="127" class="alignleft" src="//www.youtube.com/embed/jUtB1lFDpfQ" frameborder="0" allowfullscreen></iframe>

Leave Melbourne early afternoon and visit Moonlit Sanctuary Wildlife Conservation Park. See animals in their natural habitat. Hand feed kangaroos and wallabies and learn about the conservation work of this important sanctuary. This Eco-certified sanctuary showcases the famous and endangered faces of Australian wildlife, including southern bettong, eastern quolls and rare fluffy gliders. Get close to these beautiful animals with the opportunity to hand feed them, watch and be captivated like never before!

From here travel to Phillip Island and stop in at the famous Chocolate Factory (tour included). Visit the Nobbies and Seal Rocks, stroll along the boardwalk and enjoy the spectacular views along Phillip Island's rugged south coast. Next stop is Summerland Beach, home to Victoria's largest colony of little penguins for the nightly Penguin Parade. Watch as hundreds of little penguins make their way across the beach and return to their sand dune burrows.


Upgrade Available to Exclusive Viewing Platform (pricing available upon request)
Operates Tuesday, Thursday & Saturday only.


(Day 15) - Free Day to Explore Beautiful Melbourne

Today you'll have the day free to Explore Melbourne City's vast shopping centres, markets and boutiques, maybe do some souvenir shopping.

Melbourne is a Multicultural City boasting many boutique cafes, wineries and extensive shopping. You'll also find it very easy to get around on the trains and trams, especially within the inners of Melbourne.

Photo Credit: Tourism Victoria

Insider Tip: City Circle Tour

The Melbourne City Circle Tram travels a rectangular route along Flinders, Spring, LaTrobe and Spencer Streets right around the Melbourne city centre.

Not only is travel completely free on the City Circle Tram but you get a running commentary on the places of interest along its route. You can get off the tram at any of its stops, so you can visit particular attractions at close hand, and catch the next one.

Trams run in both directions every 12 minutes, seven days a week between 10am and 6pm (except Christmas Day and Good Friday), and during daylight-saving extended hours, 10am to 9pm every Thursday, Friday and Saturday.

Optional Day Tour (Not Included) - Colonial Tram Car Dinner

As you cruise the scenic streets of Melbourne, you will enjoy fine cuisine and drink the very best of Australian wines. The atmosphere is cosy, the service friendly and the decor as inviting as the colonial period these trams reflect.

<iframe width="225" height="127" class="alignleft" src="http://www.youtube.com/embed/G9mb6t86uGk" frameborder="0" allowfullscreen></iframe>

The Colonial Tramcar Restaurant officially commenced operation in August 1983. These glossy, burgundy restaurants on wheels are the first travelling tramcar restaurants in the world and ensure a delightful innovative approach to dining. Dining aboard the Tramcar is not only a culinary delight, but also a trip into a little piece of Victoria's history. The tram is air-conditioned for total comfort and piped music helps to create a unique mood on wheels.
Smart casual, suit or similar dress is appropriate when dining.

Early Dinner 5.45-7.15pm (Daily)

Also available:
Weekday Dinner 8.35-11.30pm (Sunday-Thursday)
Weekend Dinner 8.35-11.30pm (Friday & Saturday)
Lunch 1.00-3.00pm (On Request)
(Please note that a surcharge will apply for Christmas Day Luncheon and New Years Eve Late dinner.)

Optional Day Tour (Not Included) - National Sports Museum

Experience the essence of Australia through the pride of sports.

<iframe width="225" height="127" class="alignleft" src="http://www.youtube.com/embed/4ldLNlxFGUE" frameborder="0" allowfullscreen></iframe>

Located within iconic Melbourne Cricket Ground (MCG) is Australia's greatest showcase of sports at the world-class National Sports Museum which honours Australian Football, cricket, soccer, Olympic Games and more! Immerse yourself in this spiritual home of sports contained within a new, modern museum on two levels of the MCG's new Olympic Stand. See over 2500 of the finest sports-related artifacts from Australia's rich sporting history along with innovative interactive technology. The eight permanent exhibitions will offer insight into all levels of achievement, values, fair play and the pursuit of excellence of Australian sportsmen and women. It is recommended to spend at the least one to one and half hours touring the Museum. Re-entry is available the day of with your original entry ticket. Cafe is available for coffee and lunch (own expense).

Operation Days: Daily Estimated Times*: Open: 10:00am Close: 5:00pm Last Entry: 4:00pm
Includes: Entry into the National Sports Museum with Audio Tour Walking Time* - Approximately 10 minutes from Federation Square
*Times may vary on weekends for Event Days or Public Holidays

Optional Day Tour (Not Included) - Puffing Billy Steam Train & Yarra Valley Wineries

This morning you are going to enjoy some good old fashioned fun and the most beautiful rainforest in Victoria. You will then be spoiled with some great Aussie food and wine for lunch and go on to taste wines from some of Victoria's leading wineries. We'll get your day started with a journey through Melbourne's eastern suburbs and views of the Dandenong Ranges in the distance.

The Dandenong Ranges, also known as the Dandenongs, are beautiful mountain ranges just 35kms east of Melbourne. At their peak, they rise to more than 630 metres and are wrapped in lush rainforests of Mountain Ash trees (the tallest flowering plant in the world), waterfalls, rolling hills and steep valleys.

Right in the heart of the Dandenongs is Grant's Reserve – a gorgeous spot to take a break. On arrival you will be greeted by the surrounding mountain hue and crisp clear air. While here you will enjoy a traditional Aussie billy tea with vegemite, crackers & lamingtons.

The Dandenongs is a haven for bird life and while at Grant's Reserve you can handfeed some of the most striking Australian birds such as the colourful Crimson Rosella, Sulphur-crested Cockatoo and Pink-chested Galah. You will also be entertained by the wonderful bird song that fills the valley.

Next you head to Belgrave, home of the famous Puffing Billy Steam Train, where you are in for some fun! This century-old steam train is maintained in its original glory and runs to this day on its own mountain track from Belgrave to Gembrook. Here you'll go back in time as you get on board for a 30 minute ride through the heart of the rainforest. You'll head through the gorgeous Sherbrooke Forest and ride over the old Trestle Bridge. Just before Menzies Creek you can see stunning views of Port Phillip Bay before heading through Paradise Valley and on to the townships of Emerald and Gembrook. You're going to love it!

The scenery en route to the Yarra Valley is just spectacular with the Great Dividing Range as the backdrop. When you arrive in Victoria's premium wine growing region, you'll visit Fergusson Winery and another two leading wineries for wine tasting, appreciation and education. Of the many wineries in the area, you may visit estates such as Rochford Wines, Dominique Portet, or Domaine Chandon. Each has earned an international reputation for excellence and offer cellar-door tastings of their awardwinning selections of Australian wine.

Departs: 8:20am
Returns: 5:30pm

(Day 16) - Shuttle Transfer from your Hotel to the Airport

Travel by shuttle from your vacation accommodation to the Airport in Melbourne, Australia.



(Day 16) - Australian Domestic Flight, Melbourne to Hobart

Travel within Australia by domestic air from Melbourne to Hobart.



(Day 16) - TaxiTransfer, Hobart Airport to your Hotel (pay as you go)

Travel by taxi from the airport to your vacation accommodation. (as per your own arrangements, pay as you go).

Make your way from the Airport Baggage Claim area to the Taxi Stand. Taxi's are available on demand. Pay as you go.

(Days 16-18) - 2 Nights Accommodation in Hobart, Tasmania

Travel to your accommodation in Hobart, Tasmania, Australia, where you will be staying whilst on vacation for 2 nights.

Your vacation accommodation is located in the city centre, only two blocks from the main shopping mall. The hotel features a bar and restaurant and local artwork in a contemporary setting, while the rooms have recently been redecorated to create a modern fresh feel and offer either city or mountain views and WiFi wireless Internet access. Hobart is a pretty city located on the Derwent River with many waterfront restaurants and cafes. In Salamanca Place, stroll around the 1830's era sandstone warehouses now converted to galleries, shops, and restaurants. Every Saturday this area is a bustling outdoor market featuring live music, stalls with locally made crafts, artisinal cheese, honey, lavender products and more. Take a drive to the summit of Mt Wellington for unsurpassed views over Hobart and enjoy one of Tasmania's Great Short Walks in the Mt Wellington Reserve.
Photo Credit: Tourism Tasmania & Stuart Crossett

(Day 17) - Day Tour, Port Arthur Tour

Enjoy Port Arthur by day and be exposed to Tasmania's convict history and great natural sights.

Port Arthur Mega Tour, jampacked with tasmanian convict history and great natural sights. We pick up and return you to your accommodation

what we do

-Richmond Historic Village (1 hour)
- Australia's oldest bridge (1823)
- Dunalley Sea Canal
- Tasman Lookout
- Eaglehawk Neck and Egg Beach
- Tasman Arch and Devil's Kitchen walk
- Famous Doo Town
- Remarkable Cave and Maingon Bay Lookout (seasonal)

Port Arthur historic site

- 3 hours 45mins visiting time
- Visit more than 30 buildings, ruins and restored houses
- Guided walking tour and 25 min harbour cruise
- Interpretation Gallery, museum and cinema

Tour includes

- Port Arthur entrance fee (inlcludes harbour cruise and walking tour tickets)
- Chocolate treats for all passengers
- Great local stories by our professional Tassie guides
- Small group sizes 13 passengers only

Lunch can be purchased at stops along the way or at the Port Arthur Café at your own cost.

Tour days: Sun, Mon, Tue, Wed, Thurs and Fri
Departs: Hobart - 8am
Returns: Hobart - 7pm


(Day 18) - TaxiTransfer, Hobart Hotel to the Airport (pay as you go)

Travel by taxi from your vacation accommodation to the airport (as per your own arrangements, pay as you go).



(Day 18) - Australian Domestic Flight, Hobart to Melbourne

Travel within Australia by domestic air from Hobart to Melbourne.



(Day 18) - Australian Domestic Flight, Melbourne to Alice Springs

Travel within Australia by domestic air from Melbourne to Alice Springs.



(Day 18) - Shuttle Transfe, Alice Springs Airport to Accommodation

Travel by shuttle from the Airport to your vacation accommodation in Alice Springs, Australia.



(Days 18-20) - 2 Nights Accommodation in Alice Springs

Travel to your accommodation in the heart of Australia and the Outback, Alice Springs, where you will be staying whilst on vacation for 2 nights.

<iframe width="225" height="127" class="alignleft" src="http://www.youtube.com/embed/DBbmIg5vDWE" frameborder="0" allowfullscreen></iframe>

Alice Springs, Australia's Oasis, is also known as the capital of the Outback and the most romantic country town in the world. It's where the Arrernte Aboriginal tribal group has lived for 20,000 years and where pioneer men and women gave TOUGH a new meaning. Whilst on your vacation, take advantage of the many attractions available in Alice Springs. Visit the Royal Flying Doctor Service, Alice Springs School of the Air, Central Australian Aviation Museum, the Alice Springs Reptile Centre, Alice Springs Telegraph Station, Old Stuart Town Gaol. Travel by coach or car to explore the unique scenery of Australia's Outback and its magnificent monolith - Uluru.

Optional Day Tour (Not Included) - Alice Springs Highlights Tour

Today enjoy the highlights of Alice Springs on a half day afternoon tour.

En Route

This afternoon you'll learn how the town of Alice Springs has evolved into the central hub of the Australian outback. Your Driver Guide will provide details along the way as you visit historical sites and some of the essential services delivered from Alice to the community of this vast region.

Alice Springs

Established by the early explorers, Alice Springs began as a repeater station along the Overland Telegraph Line. Overflowing with history and heritage, Australia's most famous outback town is now the central headquarters to a range of services and a thriving tourism industry. The traditional custodians, the Arrernte people, refer to Alice as 'Mpwante' and a wander through the centre of the town will introduce you to their traditions and stories.

School of the Air

Established in 1951, the Alice Springs School of the Air provides education to primary aged school children living on remote properties throughout the Northern Territory. You'll learn how this essential service is delivered via satellite across more than one million square kilometres.

Alice Springs Telegraph Station

Built in 1872 to relay messages between Darwin and Adelaide, the Telegraph Station is the site of the first European settlement in Alice Springs. After 60 years of operation, the premises then served as a school for the local Aboriginal children. Now a historical reserve, featuring the original stone buildings and furnishings from the early 1900s, the Telegraph Station is a must to visit and learn more of the history of the Alice.

Royal Flying Doctor Service

Now you'll visit the home and headquarters of the highly respected Royal Flying Doctor Service. Delivering medical services to people who live, work and travel in remote and rural Australia, the RFDS is a critical resource for this community. Learn of its remarkable history through stories, images and their wonderful interactive museum.

Alice Springs Reptile Centre

Home to the largest reptile display in Central Australia, the Alice Springs Reptile Centre will introduce you to Terry the saltwater crocodile and let you get very close to enormous goannas and frill-neck lizards. The Gecko Cave features a large collection of gecko species from all over the Northern Territory. You'll have lots of fun here, particularly during the afternoon show and if you're game, try the supervised handling session.

Anzac Hill

Last stop - Anzac Hill. Originally dedicated to the many men and women who lost their lives during WWI, it now honours all those who have served in wars that Australia has played a role.


DEPARTS: 2.00pm from Alice Springs
RETURNS: 6.00pm approximately

(Day 20) - Alice Springs to Ayers Rock Deluxe Coach Tour

On your vacation travel by luxury coach from Alice Springs to Uluru, in Australia's Red Centre.

Travel from Alice Springs, the heart of the Red Centre, via the MacDonnell Ranges to Uluru (Ayers Rock). The MacDonnell Ranges, consisting of sandstone peaks and gorges, are to the East and West of Alice Springs and are 400 miles long. Stop at the Australia Outback Camel Farm where you can ride a camel (own expense). Continue on to the Ayers Rock Accommodation.

Departs: Approximately 7.00am from Alice Springs
Arrives: Approximately 1.00pm at Ayers Rock Resort

(Days 20-22) - 2 Nights Accommodation in Ayers Rock

Travel to your accommodation in the heart of Australia, the Red Centre, where you will be staying whilst on vacation for 2 nights.

Your 4 1/2 Star vacation accommodation is centrally located to all resorts and Australia touring facilities and offers a range of stylish accommodations, from shaded poolside rooms to the magnificent deluxe rooms overlooking the desert. You can relax from your travel in the comfort of your own private balcony or courtyard, or unwind in the hotel's refreshing pool, sipping cocktails. It's only a short stroll to the resorts numerous lookouts, where you can view what is arguably Australia's best sunset. Its spectacular display of colours across the face of Uluru and the surrounding desert turns your vacation into a memorable event.

Airport shuttle transfers included.

(Days 20 & 21) - Uluru Tour Pass

On your vacation explore the fascinating surroundings of Australia's Red Centre.

Day 1: Sit back and relax as you travel into the beautiful Uluru - Kata Tjuta National Park. You'll be amazed by the surrounds and incredible sight of Uluru in the distance.
Historic Overview
As you enjoy the view, your experienced Driver Guide will give you an overview of the fascinating history of Uluru - Kata Tjuta National Park. The Aboriginal people have lived in the area for 22,000 years, so there's plenty of history to cover.
Panoramic Views from Viewing Platform
Just 40 kilometres to the west of the iconic Uluru, we'll take in the sites of Kata Tjuta, also known as the Olgas. When you stop at a viewing platform that boasts the most spectacular views of Kata Tjuta, be sure to have your camera at the ready.
Walpa Gorge Walk
Walpa (meaning windy) Gorge is a lush desert haven for plants and animals. The gentle but rocky track will lead you into a world of rare plant species and lush evergreen shrubs known as Spearwood. The Walpa Gorge Walk takes around one hour and here you'll have time to explore at your own pace and take many memorable photographs.
Wine and Nibbles
After the Walpa Gorge Walk, you'll head off to the Uluru Sunset Viewing Area. En route, you may see some dromedary camels casually strolling through the park. On arrival at the Sunset Viewing Area, you'll be served from a selection of Australian wines and nibbles while you absorb the enormity and beauty of your surroundings. You can just sit and relax or stroll around the area to find your own personal space to watch an amazing Red Centre sunset.
Uluru (Ayers Rock)
Arguably Australia's most recognisable and fascinating icon, Uluru (Ayers Rock) stands 348 metres high, however, most of its mass is below ground level. You'll be overwhelmed by its monolithic size, presence and inherent spirituality.
Uluru Sunset
As the sun sets over the western horizon, you'll be witness to the majestic presence and many shades of colour for which Uluru is most famous. Be sure to have your Driver Guide take a photo of you with Uluru - although they say that the memory will stay with you forever!


Day 2: Today you'll rise early and travel to Talinguru Nyakunytjaku - the Uluru Sunrise Viewing area.
Morning Tea
You'll be served tea or coffee while you begin to absorb the enormity and beauty of your surroundings.
Sunrise over Uluru
You'll have an incredible view through stunning desert landscape as the sun rises over Uluru and Kata Tjuta. From the viewing platform it is possible to see way into the distance, providing an ideal photo opportunity.
Uluru Base Tour
Once you've experienced the amazing sunrise over Uluru and enjoyed a relaxing morning tea, you'll head towards the base of Uluru. Your experienced Driver Guide will join you on a tour around the base of Uluru and give you details on its geology and incredible history. You'll be fascinated by the Aboriginal stories that go back many thousands of years.

Mutitjulu Waterhole Walk
The Mutitjulu Waterhole is a valuable source of water for the Aboriginal people in the area. Here you'll see wonderful Aboriginal rock paintings and learn about the Aboriginal and European history of Uluru.

Uluru - Kata Tjuta Cultural Centre
The Anangu people are the traditional custodians of Uluru and you'll be introduced to their way of life. See a vast array of ceramics, paintings and woodwork that provide an insight into the unique and spiritual culture of the Anangu people.

Note: The tour may be closed without notice due to weather or cultural reasons.

Includes: Transfers to and from accommodation, National Park Entry Fee

Optional Evening Event (Not Included) - Sounds of Silence Dinner

On your vacation participate in a unique gourmet desert dining experience at Uluru, Australia's Red Centre.

Forty minutes before sunset, travel into the desert where a didgeridoo welcome awaits you. As the sun sinks behind the domes of Kata Tjuta (Olgas), enjoy a selection of fine beverages and sample delicious Outback canapés. At sunset, enjoy a special bush-blend vegetable soup followed by choice cuts of Australian delicacies, including kangaroo, emu, crocodile and barramundi, all served with fresh salads and followed by a selection of desserts. Then relax as an astronomer guides you through the stars. Sit around the campfire (winter only) with tea or coffee and a glass of port.

Minimum Age is 10 yrs

(Day 22) - Australian Domestic Flight, Ayers Rock to Darwin

Travel within Australia by domestic air from the Red Centre at Ayers Rock to Darwin.



(Day 22) - Shuttle Transfer from the Airport to your Hotel

Travel by shuttle from the Airport to your vacation accommodation in Darwin, Australia.



(Days 22-24) - 2 Nights Accommodation in Darwin

Travel to your accommodation in Darwin, Australia where you will be staying on vacation for 2 nights.

Your Darwin accommodation offers guests an unrivalled location near Darwin Harbour and the convenience of close proximity to Darwin's CBD. This 4 1/2 star property boasts panoramic views across the harbour, out to the Arafura Sea and presents the ideal vantage point from which to experience a famous Northern Territory sunset.

Accommodations are designed to reflect the local tropical style and comfortably casual laid-back ambience that only Darwin can offer. Hotel Rooms include bedroom & ensuite, telephones, internet access, LCD TV's, mini bar, tea and coffee making facilities, hairdryer, iron & ironing board.

This vacation accommodation offers 24 hour reception, 24 hour room service, concierge, outdoor pool and spa, beauty salon, same day laundry service (excluding Sunday), business and secretarial services, tour desk and foreign exchange desk.

Conveniently located onsite is a restaurant and bar boasting a range of contemporary a la carte cuisine choices. Guests can enjoy a cold beverage from the bar, or dine in style at the perfect location for a casual meal, romantic dinner or family feast. You are also just a very short walk from the Darwin city business district and shops, Darwin Harbour, the Entertainment Centre & the Government House.

Room upgrades available upon request (additional costs apply).

(Day 23) - Free Day to Explore

Visit one of Darwin's many attractions.

Spend the day at one of these top Darwin attractions:

Museum and Art Gallery of the Northern Territory: The Museum and Art Gallery of the Northern Territory (MAGNT) is just 4 kms from the city centre and houses stunning permanent collections of Aboriginal art. It is also home to a Cyclone Tracey exhibition which details the tragic events of the 1974 Christmas Eve cyclone that devastated Darwin. The Museum's oceanfront café serves good coffee and is also a popular choice for brunch.

Cullen Bay Marina: Cullen Bay Marina is a hotspot for harbour side dining. It includes a variety of eateries ranging from à la carte restaurants to sidewalk cafés. You can stroll along the beach or just sit and watch the sunset over the water. Many sunset cruises, dive boats and fishing charters operate from the marina.

Historic City Walk: Take a Historic City Walk that incorporates 17 historically significant sites and buildings on a stroll around the city. Included is the British Australian Telegraph house (Lyon's Cottage), the Wharf Precinct, Myilly Point Historical Precinct and the new Parliament House. Itineraries are available from the Visitor Information Centre located in the city centre.

Photo Credit: Tourism Northern Territory

Insider's Tip - Darwin Tub Tour

Hop on and off the Tour Tub and experience Darwin's Major Tourist Attractions. Darwin's tropical atmosphere can be experienced in the open-air vehicle and experienced guides provide information about the city and its colorful history.

This unique city tour through Darwin departs from The Mall (Woolworth's end) and select Darwin accommodations every 60 minutes starting at 9:00am until 4:00pm (last tour departs at 3:00pm). You can get on or off at any of the stops on the route. The tour takes in some of Darwin's 10 most spectacular attractions. The bus travels every day (Closed Christmas Day, Boxing Day, Good Friday and New Years Day) and makes numerous stops. Buy your tickets onboard or at hotel reception (not available at all accommodations) for $30 AUD per person; the cost of your ticket includes admission to the World War II Oil Storage Tunnels.

Along the way you will stop at the following attractions: Museum and Art Gallery of the Northern Territory, Fannie Bay Gaol, the George Brown Darwin Botanic Gardens, Indo Pacific Marine, the Australian Pearling Exhibition, the Darwin Wharf Precinct, the WWII Oil Tunnels and Aquascene (fish feeding at Doctors Gully).

To check pick up from your accommodation, call (08) 8985 6322.

Optional Day Tour (Not Included) - Litchfield National Park

Travel south from Darwin to the picturesque Litchfield National Park.

Litchfield National Park's major attractions are the permanent spring fed waterfalls of Florence, Tolmer and Wangi falls. The Park's central sandstone plateau supports patches of monsoonal rainforest that thrive in the deep, narrow gorges created over thousands of years by the force of the waterfalls cutting into the escarpment walls. Common wildlife species include wallaroos, wallabies, possums, flying foxes and dingoes. The caves near Tolmer Falls are home to a colony of rare Orange Horseshoe Bats. Litchfield is a haven for hundreds of native bird species. Birds of prey are common during the Dry season and the Rainbow Bee-eater inhabits the sheltered areas close to waterfalls. See the picturesque double waterfall that forms beautiful Florence Falls, surrounded by lush rainforest. Continue to Tolmer Falls. Noted as one of the most spectacular waterfalls in the park, Tolmer Falls cascades over two high escarpments and plunges into a deep waterhole below. Journey a short distance to the rock pool at Wangi Falls where there's time to enjoy a refreshing swim in the waters at the waterfall's base, (conditions permitting). Or perhaps take a nature walk to the top of Wangi Falls and enjoy a bird's-eye view. Full Day Tour


Optional Day Tour (Not Included) - Katherine Gorge

Discover Katherine Gorge, Edith Falls and the beautiful Nitmiluk National Park, home to 13 stunning gorges.

Depart Darwin and stop at the Adelaide River War Cemetery, the resting place for many World War Two soldiers and civilians killed in the 1942 air raids on Darwin and the site of the only Australian war cemetery on Australian soil. Continue via Pine Creek to Leliyn (Edith Falls) located on the western boundary of Nitmiluk National Park. The paperbark and pandanus-fringed natural pool at the base of Leliyn is safe for swimming throughout most of the year and you'll have a chance to take a dip in the refreshing cool waters. After lunch enter Nitmiluk National Park, home to 13 stunning gorges. Stop by the Visitor Centre before joining your guided cruise between the sheer sandstone cliffs of Katherine Gorge. The waters of Katherine Gorge are an enticing deep blue, but it is the sheer scale of the gorge that is the most mesmerising feature. As you glide along the tranquil waters of this ancient watercourse, enjoy commentary from your guide detailing the area's plantlife and wildlife, and explaining the significance of the gorge for the local Aboriginal people. Keep an eye out for crocodiles and the large array of birdlife. On the return trip to Darwin, stop to purchase dinner; a Top End speciality of barramundi and chips (own expense).
Full Day Tour includes lunch.

(Days 24-25) - Kakadu, Art Sites & Wildlife (1 Night in Kakadu)

Visit Kakadu National Park, see Darwin, Nourlangie Rock, Warradjan Aboriginal Cultural Centre and cruise the East Alligator River plus much more

Day 1: Darwin - Kakadu National Park
Depart Darwin and travel along the Arnhem Highway, passing major river systems and wetland regions, into Kakadu National Park. Located 257 kilometres east of Darwin, the national park covers 20,000 square kilometres of landscape varying from rocky escarpment that is home to historic Aboriginal rock art dating back thousands of years, to the floodplains that are abundant with wildlife. Stop at Nourlangie, where your Driver Guide will lead you on a walk to view the rock art galleries. After lunch, join your local guide on a cruise of the fabled Yellow Water Billabong. Search for saltwater crocodiles and the colourful range of birdlife for which this region is renowned. Visit the Warradjan Cultural Centre to view the informative displays depicting the traditions of the Aboriginal people in Kakadu.

Day 2: Kakadu National Park - Darwin
This morning you'll head off with your Driver Guide to explore the World Heritage Area of Ubirr, where you'll climb up through the ancient Aboriginal rock art galleries, believed to be 20,000 years old, to the lookout for the view over the surrounding wetlands. Join the Guluyambi Cruise along the East Alligator River. An Aboriginal guide will provide an insight into their culture, including local mythology, the river's abundant food chain, as well as bush survival skills. With special permission of the local people, you are able to go ashore in Arnhem Land. Visit the Bowali Visitor Centre before returning to Darwin.

(Days 25-26) - 1 Night Accommodation in Darwin

Travel to your accommodation in Darwin, Australia where you will be staying on vacation for 1 night.

Your Darwin accommodation offers guests an unrivalled location near Darwin Harbour and the convenience of close proximity to Darwin's CBD. This 4 1/2 star property boasts panoramic views across the harbour, out to the Arafura Sea and presents the ideal vantage point from which to experience a famous Northern Territory sunset.

Accommodations are designed to reflect the local tropical style and comfortably casual laid-back ambience that only Darwin can offer. Hotel Rooms include bedroom & ensuite, telephones, internet access, LCD TV's, mini bar, tea and coffee making facilities, hairdryer, iron & ironing board.

This vacation accommodation offers 24 hour reception, 24 hour room service, concierge, outdoor pool and spa, beauty salon, same day laundry service (excluding Sunday), business and secretarial services, tour desk and foreign exchange desk.

Conveniently located onsite is a restaurant and bar boasting a range of contemporary a la carte cuisine choices. Guests can enjoy a cold beverage from the bar, or dine in style at the perfect location for a casual meal, romantic dinner or family feast. You are also just a very short walk from the Darwin city business district and shops, Darwin Harbour, the Entertainment Centre & the Government House.

Room upgrades available upon request (additional costs apply).

(Day 26) - Shuttle Transfer from your Hotel to the Airport

Travel by shuttle from your Darwin accommodation to Airport.



(Day 26) - Australian Domestic Flight, Darwin to Cairns

Travel within Australia by domestic air from Darwin to Cairns.



(Day 26) - Shuttle Transfer from Cairns Airport to Hotel

Travel by shuttle from the Cairns Airport to your vacation accommodation in Cairns, Australia.

Luggage restrictions apply as per standard economy Australian domestic flights of 2 standard bags under 30kg (66 lbs) per passenger. If traveling with excess baggage please advise the shuttle company upon reservation confirmation so appropriate trailer size is available.

Departures occur approximately 30 minutes after aircraft arrival-time for domestic flights. For international flights this will be considerably longer because of customs and other formalities.

(Days 26-30) - 4 Nights Accommodation in Cairns

Travel to your accommodation Cairns, Australia, where you will be staying whilst on vacation for 4 nights.


Your 4.5 star accommodation combines contemporary decor with a tropical ambience. The magnificent location of this 176 room hotel is perfect for exploring the Great Barrier Reef, the Daintree Rainforest or Kuranda and the Atherton Tablelands. Other nearby highlights include: Cairns Casino, Marlin Jetty, the Esplanade and the Night Markets. Unwind with a cocktail by the pool or bar followed by a sumptuous meal at the award winning Bushfire Flame Grill.

All rooms and suites have individual balconies, individually controlled air conditioning, refrigerator, television, broadband internet access, hair dryer, iron and ironing board, along with tea and coffee making facilities. Facilities include: 24 hr reception, tour desk, wireless internet, Bushfire
Flame Grill, bar, pool, business services on request, coin operated laundry on four floors, room service, laundry & dry cleaning.

(Day 26) - Day Tour - Wildlife Dome

Discover the 'Zoo in the City' built atop the Cairns Reef Hotel Casino!

At Cairns Wildlife Dome located in the heart of the city, you can explore the sights, sounds and secrets of the rainforest wildlife in this spectacular enclosed glass dome wildlife exhibit. Immerse yourself in the replicated rainforest environment while different species of birds fly freely and pet the roaming wallabies in their enclosure. Enjoy the complimentary guided tours, daily interactive animal presentations, and great photo opportunities. You'll have a blast as you watch the afternoon feedings, get up close with a crocodile, watch the free flying birds, cuddle with furry friends and watch the nocturnal creatures awaken. Don't miss out on taking your photo with a koala (own expense)! If you do no worries, the dome is within walking distance of your accommodation and your ticket is good for re-entry for up to 4 days.

Operation Days: Daily (Closed Christmas)
Includes: Entry, Re-Entry with Ticket (Up to 4 days), Shows & Presentations

Upgrade (Additional Cost): Koala Photo

Insider's Tip - Blue Sky Brewery

Stop off at the world-class Blue Sky Brewery located in the heart of Cairns and experience beer at its freshest!

Situated on Lake Street, this bar, restaurant and brewery is bringing back the craftsmanship of brewing. Blue Sky uses only the purest ingredients and water to provide full flavored, preservative free, naturally brewed Cairns beer in six premium flavours. During the day, a knowledgeable guide will talk you through the stages of brewing with a wonderful highlight at the end of sampling the selection of beers. Check out the Brewseum and learn about the regions beer brewing history. Attracting locals and visitors alike with their boutique beers, comprehensive wine cellar, diverse modern cuisine and a dynamic, yet relaxed atmosphere this stop will be a satisfying one.

Hours: 10am - 12am Sunday to Thursday, 10am - 2am Fridays and Saturdays

(Day 27) - Great Barrier Reef Cruise Day Tour

Today you'll go on a cruise to the Great Barrier Reef, one of the natural wonders of the world, and not surprisingly the world's most extensive coral reef.

<iframe width="225" height="127" class="alignleft" src="//www.youtube.com/embed/90n1cGc_q9o" frameborder="0" allowfullscreen></iframe>

Cruise by luxury catamaran to reef activity platforms moored at the ribbon reefs on the outer edge of the Great Barrier Reef. Experience the unsurpassed coral formations, marine life and underwater visibility of the Agincourt Ribbon Reef system where you can explore this reef world. Visit Moore Reef, located on the outer reef, and swim and snorkel, or view the aquatic world from a semi-submersible or glass-bottom boat. Marvel at the spectacular beauty of the reef teeming with tropical fishes, and explore the colourful coral. Visit the marine life touch tank and underwater theatre. Enjoy a buffet lunch (included). With facilities for swimmers and non-swimmers it's sure to be fun for the whole family.

Upgrades Available at Additional Cost: Introductory & Certified Diving, Ocean Walker Helmet Dive, Adventure Snorkel Tour with Marine Biologist & Helicopter Scenic Flights.

Not Included: Fees Payable on Board: EMC AUD$5.50, Fuel Surcharge may be applicable. Subject to change, please verify before tour.

Please bring with you: towel (available from your hotel room), a change of clothes, hat, sunscreen & underwater disposable camera (optional). Camera's available from any local chemist or convenience store.

Optional Upgrade (Pricing Available On Request) - Great Barrier Reef Helicopter Flight

Travel to the Outer Reef Platform via Helicopter and return on a catamaran.

Travel to the Outer Reef Platform and experience a scenic Helicopter flight over the lush, tropical Daintree Rainforest, flying over pure white sand cays and viewing the amazing kaleidoscope of colours which make the Great Barrier Reef.

Flying low over the reef, your pilot will show you the wonders beneath the sea. Landing at the Agincourt Reef, on the very edge of the Great Barrier Reef, join your vessel and floating platform for a day of activities. There are facilities for both swimmers and non-swimmers to enjoy the stunning reef. Explore the reef snorkeling or explore it from a semi submersible or from the under water observatory. Relax as you return to land aboard the Catamaran as you reflect on the magnificence of nature's finest.

(Day 28) - Day Tour - Kuranda Heritage Experience

A wonderful day awaits as you are transported on the historic Kuranda Scenic Rail to Kuranda. The Kuranda Boarding Pass ensures preferential seating, discounted entry into selected Kuranda Attractions and a detailed map is also included. Rainforestation, set in 40 hectares of lush gardens, is your next stop. Board the amphibious Army Duck and enjoy the Koala & Wildlife Park. Transfer back to Kuranda, then it's time to board Skyrail for your return journey.

<iframe width="225" height="127" class="alignleft" src="//www.youtube.com/embed/siVjCqJHI-g" frameborder="0" allowfullscreen></iframe>

Check in: Our Driver will check you in at your accommodation using our Kuranda Boarding pass, offering pre-allocated seating on the Kuranda Scenic Rail and Skyrail, preferential seating on the Kuranda Scenic Railway, a detailed map of Kuranda, and discounted entry into selected Kuranda Attractions.

Kuranda Scenic Rail : At the scheduled time board the famous Kuranda Scenic Rail. An amazing journey awaits you as you travel one of the world's most scenic rail routes, through hand-hewn tunnels and over bridges spanning spectacular gorges.

Kuranda Village : Once you arrive at beautiful Kuranda Station, you have ample time to explore the many and varied shops, as well as the Heritage Markets which operate daily.

Rainforestation : Your shuttle coach will transfer you to Rainforestation, set in 40 hectares of lush gardens and tropical rainforest, where a number of unique attractions await you. Board the unusual amphibious Army Duck for a
different look at the rainforest. Also included in your tour is the Koala & Wildlife Park. The shuttle bus will then take you back to Kuranda.

Skyrail Rainforest Cableway: Board Skyrail, an experience which takes you over the rainforest canopy with stops along the way allowing you to take a stroll or visit the CSIRO Interpretive Centre. Our hostess will meet you on completion of Skyrail and will assist with your return transfer to your accommodation.

Operates Daily
Pick Up Between 7-8am
Return at 5:30 appx

Optional Upgrade: Include Lunch and Pamagirri Dancers

(Day 30) - Free Day to Explore

Take the day and explore what could be considered the capital of the Great Barrier Reef, Cairns!

A major outlet to the Great Barrier Reef and the Daintree Rainforest amongst its many attractions, the tropical paradise of Cairns is sure to enchant you. With many area activities centrally located there's enough to occupy everyone in the family because Cairns literally has it all! Have a visit to the Esplanade where you can experience all walks of life and make memories. With a nightlife that caters to singles and families alike you're visit will be filled with so many things to do, so take a deep breath and have fun!

Photo Credit: Tropical Tablelands Tourism

Optional Day Tour (Not Included) - White Water Rafting

Discover a fun and exciting way to discover the pristine rainforest, with a half day of rafting on the Barron River!

<iframe width="225" height="127" class="alignleft" src="//www.youtube.com/embed/JOI5S0t3keU" frameborder="0" allowfullscreen></iframe>

Located just 20 minutes outside of Cairns, the half day raft is perfectly suited for the first time adventurer! No previous experience is necessary to raft these exhilarating grade 1 to 3 rapids through the majestic scenery of Barron Gorge National Park. You don't even need to know how to swim as you will be fitted with a helmet and lifejacket and have your experienced river guide at your side. Here you can feel the rush of rafting within the awesome wilderness of Australia's tropical rainforests with operations all year round, tropical water temperatures and breath-taking scenery and rapids. So take a ride through our planet's oldest continuously growing tropical rainforests on rivers that still run totally wild. Take home the memories and be sure to smile as professional photographers take your pictures which are available for purchase at the end of the day! Last stop is at the cafe where you can take a break and have some drinks before returning to your accommodation.

Includes: Transfers to/from Cairns accommodations, 2 hours of rafting, equipment: life jacket, helmet, spray jacket and experienced river guide, light refreshments

Operation Days: Daily
Age Restrictions: 13 years or older
Estimated Times: Departs: 2:15pm Return: 5:00pm
Payable on Board: AUD$25.00 Environmental Levy

Upgrade Available (extra cost):
Full Day Tully River (Grades 3-4)

Optional Day Tour (Not Included) - Sail Away to the Low Isles

Today you will enjoy a day to remember with a sail out to the protected Low Isles, an unspoiled coral cay in the Great Barrier Reef. You have 4.5 hours to explore the coral cay, white sandy beaches and coconut palms whilst marveling at the coral gardens and the Coral Sea that surround you.

<iframe width="225" height="127" class="alignleft" src="http://www.youtube.com/embed/O_5UqT34BMc" frameborder="0" allowfullscreen></iframe>

Enjoy the relaxing sail to and from the island as you will be transferred by tender to the island itself which is situated on a large coral platform consisting of a small coral cay, a large mangrove island, mudflats, seagrass beds, and coral reefs. Surrounded by 55 acres of coral reef comprised of 150 species of hard corals and dominated by 15 species of soft corals it is an ideal place for snorkelling. Living in the blue lagoon are a large variety of reef fish including angelfish, damselfish, anemones, giant trevally, sweetlip, fusiliers and many green turtles are sighted daily. Be sure not to miss out on the Heritage Walk where you can learn about the islands history and environment and visit the lighthouse built in 1878. There are also a number of bird species on which you may encounter including pelicans, honeyeaters, white breasted wood swallows, mangrove kingfishers, reef egrets with sea eagles and ospreys wheeling overhead.

Includes: Courtesy transfers from Cairns accommodation, relaxing sailing time, morning/afternoon tea, coffee, cakes and fruit platter, Alfresco gourmet tropical buffet lunch, glass bottom boat for viewing, unlimited access to Low Island, Heritage Walk, guided snorkel with marine naturalist, all snorkel equipment and tuition to include lycra suits and flotation devices, fresh hot and cold showers, spacious luxury interior with an air conditioned bar & saloon.

Payable on board: $5.00 Marine Park Fee (Not Included)

Optional Day Tour (Not Included) - Cairns Night Zoo

Enjoy a great Australian night out at the Cairns Night Zoo!

<iframe width="225" height="127" class="alignleft" src="//www.youtube.com/embed/YXff2nriSG0" frameborder="0" allowfullscreen></iframe>

Enjoy a sumptuous Australian barbeque dinner including steak, sausages, chicken, and seafood with salads and delicious desserts then perhaps enjoy a drink from the licensed bar (not included). After your savory dinner, explore the creatures of the night by torchlight as you journey into the darkness. Learn how owls hunt, touch a possum, pat a koala and see the glowing eyes of the crocodiles in your torchlight as you enter their lair. If you have a clear night, look up towards the skies and star gaze to see the Southern Cross, the Big Dipper and other well known constellations. Cross paths with a "Swaggie" (an original Australian bushman), and join them for billy tea and damper with him by the campfire. Their friends, the kangaroos, will come down and maybe even share a bite to eat! After complimentary cold beer or wine, join in the fun as you learn some famous Aussie Bush Dances. Make the night a memorable one, so dance and sing along!

Includes: Transfers to/from accommodation, Aussie Barbeque Dinner (Vegetarian option available), Guided Night Tour, Billy Tea, Bush Dances
Operation Days: Monday, Tuesday, Wednesday, Thursday and Saturday
Estimated Times: 7.00pm and 10.00pm

Optional Day Tour (Not Included) - Wooroonooran Safari

Journey to the ancient and undiscovered, World Heritage listed rainforest of Wooroonooran National Park.

Located just a half hour south of Cairns, this Wooroonooran offers unsurpassed beauty. Offering numerous rivers, waterfalls, swimming holes and lush rainforests you can revitalize yourself in this tranquil setting. Start your day with along the tropical path to the breath taking granite gorge at Babinda Boulders. Learn about the evolution of the rainforests and the millions of years it took to forge the gorge along with the ancient Aboriginal Boulder creation legend. Next, take a short walk to the secluded freshwater swimming hole of Josephine Falls at the foot of Queensland's tallest mountain, Mt. Bartle Frere. Experience the beauty of cascading waterfalls as they flow into large pools surrounded by boulders. Be sure to bring your swimsuit so you can take the exciting plunge down a natural rockslide into the cool refreshing waters. After the excitement of the morning, enjoy a fine lunch of Australian-Italian buffet with a variety of dishes and desserts. After lunch, walk high above the tree tops on one of Australia's grandest man made structures on the Mamu Canopy Walkway. The combination of the walkway, observation tower and viewing decks offer unexplored views of the Johnstone River gorge and surrounding rainforest landscapes. Lastly, tantalize your senses with a swim in the magical waters of Lake Eacham. This old volcanic crater lake of the Atherton Tablelands offers great swimming and snorkeling with opportunities to see turtles and water dragons as they swim with you. No matter the age this tour offers adventure, fun and education of the untamed wilderness with the knowledge and experience of your naturalist guides.

Includes: Transfers to/from accommodation, delicious buffet lunch, life-vest (children only), snorkel equipment, small group (12 max)
Estimated Times: Departs: 8.00AM Return: 6.00PM
Operation Days: Daily

Optional Day Tour (Not Included) - Hot Air Balloon Flight

Enjoy the experience of a lifetime with this half day tour on a hot air balloon ride!

<iframe width="226" height="127" src="//www.youtube.com/embed/kblq-cOr2iI" frameborder="0" allowfullscreen></iframe>

Whether this is your first or one of many, this balloon ride is sure to be one of your favorites with a fun and highly trained crew to help maximize your fun. This morning, head about an hour west for take off to the Atherton Tablelands known for its excellent weather, spectacular scenery and reliable take off conditions. You will be in awe as you see the largest fleet of hot air balloons prepare to sail the skies. On your ride take in the picturesque landscapes at sunrise as you fly gently above the Tablelands. Even if you have a fear of heights, you'll see that your flight is very gentle and stable since you gently lift from the ground making you feel comfortable and safe. Experience the unique sensation of breathing in the crisp air on your 30 minute hot air ballooning ride across the wide-open space. When the burner is off, listen to the sounds around you as the wind whips through the air and the sounds below drift up towards you. After your flight, come back down to Earth for landing and have lots of laughs as you assist in hot air balloon pack-up games. Next, relax in the serenity of the Australian bush at a historic country homestead.

Includes: Transfers to/from Accommodation, 30 minute Hot Air Balloon Ride, Expert Commentary, Cross Country Balloon Chase, Commemorative balloon Flight Certificate
Payable on Board (Not Included) - AUD25.00* Civil Aviation Insurance Levy
Estimated Times: Depart: 5:00AM Return10:00AM
Operation Days: Daily

Upgrade Available (Additional): 60 minute Ride, Luxury Ride, Private Charters

Insider's Tip - The Esplanade

Experience the leisure atmosphere at the playground for locals and tourists alike at The Esplanade in Cairns!

With so many activities available The Esplanade has always been a focal point for this city. This is a place that literally has everything! Take a stroll and do some bird watching on the boardwalk but as you enjoy the views don't forget to stop off at Foreshore Promenade for a bite to eat at the many available restaurants. Access to The Lagoon is easy here which is set overlooking the Barrier Reef and Trinity inlet and features all year free swimming where you can take a dip in this filtered saltwater lagoon. Let the kids can play in the sandy edges and in the shallow waters while you lounge on the semi-shaded timber decks. For the kids, don't miss out on the Trinity Bay foreshore playground "Muddy" with equipment for all ages. For the older kids, stop off at the Skate Park to see some skaters and BMXers in action! Whether you decide to take a morning jog, fly a kite or just relax in the large grassy areas for some lunch you will surely enjoy the tropical lifestyle!

If you happen to be in Cairns on a Saturday be sure to check out the Weekend Markets which feature only locally made arts and crafts, clothing and much more. While you're there listen out for the live music and fun street characters. The market gets into full swing on the promenade (just by the lagoon) every Saturday between 8am - 4pm.

Lagoon Hours:
All Year, 6am-9pm
Closed Wednesdays until midday for maintenance


(Day 30) - Shuttle Transfer from your Hotel to the Airport.

Travel by shuttle from your Cairns vacation accommodation to the Airport in Cairns, Australia.

Luggage restrictions apply as per standard economy Australian domestic flights of 2 standard bags under 30kg (66 lbs) per passenger. Excess baggage is AUD$5.00 per bag payable on board. If traveling with excess baggage please advise the shuttle company upon reservation confirmation so appropriate trailer size is available.

(Day 30) - Domestic Flight from Cairns to Brisbane

Travel within Australia by domestic air from Cairns to Brisbane.



(Day 30) - Shuttle Transfer from the Airport to your Hotel

Travel by shuttle from the Airport to your vacation accommodation in Brisbane, Australia.

Luggage is limited to 2 suitcases per person. Excess luggage, surfboards & bicycles will be carried at a rate of $10.00 AUD per item. All luggage must be clearly labelled by the passenger, including name and full address.

(Days 30-31) - 1 Night Accommodation in Brisbane

Travel to your accommodation in Brisbane, Australia, where you will be staying whilst on vacation for 1 night.

Your 3 Star vacation accommodation is conveniently located in Brisbane's city centre. It is within walking distance to the Queen Street Mall shopping precinct, Treasury Casino, South Bank Parklands, Queensland Performing Arts Centre. Recently, the hotel went through a major refurbishment. Its rooms are equipped with free coffee/tea making facility, fridge, air conditioning, and hair dryer.

(Day 31) - Shuttle Transfer from your Hotel to the Airport

Travel by shuttle from your vacation accommodation in Brisbane, Australia, to the Airport.

Luggage is limited to 2 suitcases per person. Excess luggage, surfboards & bicycles will be carried at a rate of $10.00 AUD per item. All luggage must be clearly labelled by the passenger, including name and full address.

(Day 31) - Internaitonal flight from Brisbane to Fiji

International flight to Nadi, Fiji

Your International flight will take you to Nadi, Fiji via Sydney. Enjoy the hospitality of Qantas

(Days 31-33) - 2 Nights Accommodation in Fiji

Spend 3 nights enjoying a true Fijian experience away from the major tourist areas. Relax amoungst the lush, tropical gardens and the pristine beach. Take in the amazing views of the azure Sailstone Reef and the Nananui Islands.

Your Fiji accommodation is a truly idyllic resort offering an island paradise experience with mainland convenience. Just a 2 and ¼ hour journey from Nadi International Airport. You will be met with the biggest Bula in Fiji and tasting your first coconut before most other visitors have even reached their island destinations.

Optional Day Tour (Not Included) - Navua River Village Tour

Your journey begins on a motor boat which takes you up the river past villages and through scenes of untouched beauty with waterfalls and deep gorges.

Experience the thrills of fast-flowing shallow rapids along the way. Visit a village for Kava ceremony and Fijian lunch. Swim in clear, fresh mountain water and visit specialty shops, before returning down the river.

Departs Nadi from Nadi with pickups at resorts along the way.

Optional Day Tour (Not Included) - Off Road Cave Safari

The half day experience will enable you to get a glimpse of Fiji as it was and now is.

You will be taken on a journey of discovery that includes crossing the mighty Sigatoka River via a "push push punt" and then heading deep inland on board your guided off-road vehicle.

Your ATV driver will start your journey along the road less travelled by sharing their knowledge and stories about the nearby villages and what life in the village is like. Along the way you are able to see locals going about their daily lives.

Then after some 35 minutes on the road less travelled, you will arrive at the bete's or high priest's home. Your guide will be on hand to explain or answer any questions you may have on Fijian traditions and customs.

After the kava ceremony, the priest along with your Off Road Cave Safari guide will lead you to the entrance of the Naihehe Cave, a mere 5 minute stroll away. The cave is more than 170 meters long and as you go through the initial small opening and into a small cavern, you will soon find yourself in a larger part of the cave.

After exploring and learning all about the Naihehe Cave, you will proceed to the priest house where a mouth watering barbeque lunch complete with fresh fruit and juice awaits you. Bring along a change of clothes as you are bound to take a swim in the nearby fresh water swimming hole as you enjoy the company of your new friends.


Optional Day Tour (Not Included) - Vuda Lookout & Gardens of the Sleeping Giant

Depart your Fijian accommodation and venture into Nadi's scenic heartland through the beautiful Sabeto Valley to the Garden of the Sleeping Giant, housing the largest and most varied orchid collection in Fiji for this half day tour.

Then to Viseisei Village, the legendary landing site of the first Fijians, where you will be shown through the village and handicraft displays. The Vuda Lookout offers a 360 degree bird's eye view of the West's mountain ranges, Nadi Bay, and the beautiful Yasawa Group of Islands. Relax in a Fijian Bure and enjoy a tropical fruit juice and seasonal fruits from the orchard.

(Day 33) - International Flight from Fiji to Los Angeles

Depart Fiji from the International Airport and fly to Los Angeles. Note: You will be traveling back across the International Date Line so you will gain a day. You actually arrive in the USA on the same day you leave Fiji.

Air Pacific appreciates the joy of music so they have put together a choice of 8 audio channels ranging from top 40 hits to classical pieces and of course a taste of Hindi Hits. There is also a dedicated channel for children.

Your flight home will give you the opportunity to reflect on your vacation. Please tell your friends if you have enjoyed the experience and direct them to "ABOUT AUSTRALIA " for information via our website at www.aboutaustralia.com
Print | More Information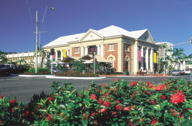 Click the following link to request a booking. Upon receipt of your request we'll prepare a Firm Quote for your travel dates:
[
Request a Firm Quote
]